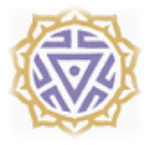 My Body, My Health, My Wealth Masterclass
Are you a woman, a coach, a teacher, or a healer, and you sometimes doubt your gifts or ask yourself the question…
"WHO AM I TO BE…?"
Or do you compare yourself with other coaches and healers while dimming your own light?"
Well, let me tell you that…
YOU ARE NOT ALONE…
Did you know that 85% of women experience self-doubt?
It's that voice that constantly doubts your expertise, your worthiness, and your uniqueness.
It's the voice that tells you "you're a fraud" and you are not as skilled as your colleagues.
But what if I tell you there is a way to eliminate your self-doubts and feel empowered to take your next step?
Are you ready to start building wealth in your business by super
charging your body and health?